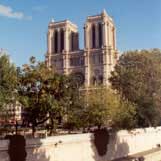 Paris Metro and Museum Passes
---
Travels with Friends provides details on what we think are the 10 best sights in Paris as well as other sights in Paris, but first some general information including Metro and Museum Passes.
Paris, known as the "City of Lights" is one of the most beautiful cities in the world. We have found that no matter how many times we visit, we are always ready to go again. We recommend a minimum of 4 nights in Paris to see its wonderful sites and attractions. If you like art, culture, nature or food you can easily spend ten days or more. The only way to experience the real Paris is by spending time in cafés and parks enjoying life pass you by-the way Parisians do.
General Information
Paris is divided into 20 different Arrondissement or districts. The majority of the popular sites are within Arrondissement 1-8. The Seine River cuts through Paris and creates a natural division. The Arrondissement located on the upper portion of the river is known as the Right Bank or Rive Droite and those below the river are known as the Left Bank or Rive Gauche.
The Paris Metro
Paris has one of the best subway systems in the world. It is called The Metro. There are over 300 Metro stops in Paris so that there is a Metro entrance within 500 feet of almost every spot in the city center. The Metro stops also join with the RER, the regional train system. You can arrive in Paris by train from many cities and transfer to the subway to get to your hotel! Individual Metro tickets cost about $1.50 each. There is a 10 pack called a Carnet which costs about $12.00.
You can purchase Metro Passes, called Paris Visite, in the U.S. before you leave for France. The passes are valid for 1 ($26), 2 ($41), 3 ($56) or 5 ($67) days. The passes are good for zones 1-5 which includes the Charles de Gaulle and Orly Airport, Versailles and Euro Disney. The prices seem high but are worth it if you use it to take the trains to and from the airport it can be a good value. You can purchases these tickets from Rail Europe.
Paris Museum Pass
A Museum Pass allows you unlimited entrances to a large number of museums and sights in Paris for the number of days specified on the face of the pass. Using the pass means that in most cases you won't have to wait in line. Passes can be purchased at large Métro Stations, TIs and at most museums. Passes are available for 1 day ($23), 3 days ($52) or 5 days ($80). You can purchases these tickets from Rail Europe.
Travels with Friends: Learn more about other European destinations and tips for traveling within Europe. www.TravelsWithFriends.com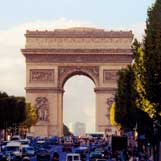 ---
Europe travel news sent to you 15 times a year.
---
Top sights, hotel reviews, travel tips and more.
---
Private Tours in France, Greece, Italy and Spain.
---
Join one of our small group Europe tours.
---
Tours and day trips to help you explore Europe.
---
Hire a professional from Private Guides in Europe.
---
Let us help personalize your European itinerary.
---
Our thoughts on how to best travel in Europe.
---
For more information or to send us an email.
---
Car Rentals, Flights, Hotels, Rail Passes

---